I am so sad to write this post.
Our dearest vocal, Broken Valentine's Kyung Min, passed away as of 3 August 2015. He was not just a beautiful musician but was also a beautiful soul. I will never forget his kindness.
He was so special for me and will remain his place in my heart.
I love you Van!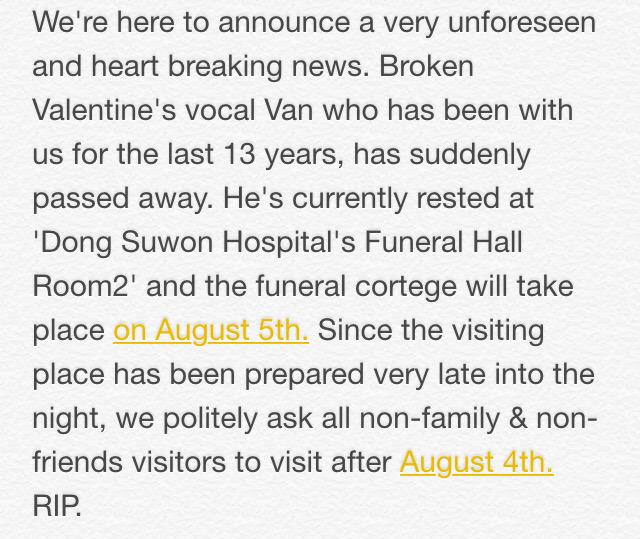 http://entertain.naver.com/read?oid=404&aid=0000108431